Message Us
(PLEASE NOTE) If your writing to request a quote for pistons, please be sure to include the following information in the body of your email:
Piston Bore, Stoke & Rod Length
Block Height
What Type Of Cylinder Heads Your Using
Chamber Volume (CC)
Gasket and Pin Size
Location
El Segundo, California
625 S. Douglas Street | El Segundo, CA 90245
Phone: +1 (310) 536-0100
Fax: 1.310.536.0333
E-Mail: sales@rosspistons.com
Hours: 7AM – 4:30PM PST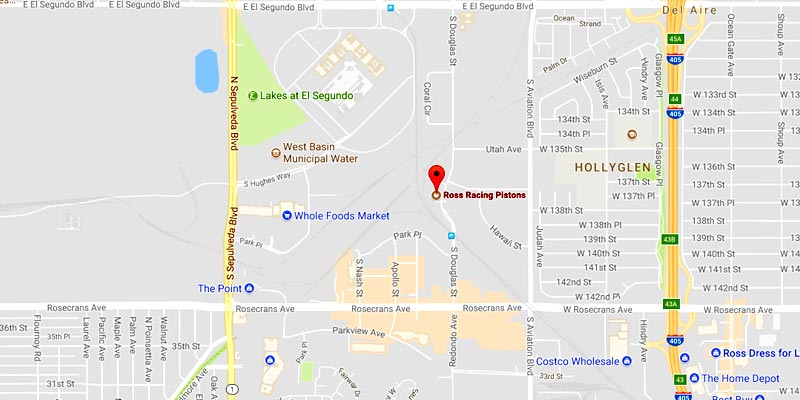 SINCE 1979…
Ross Racing Pistons has been at the forefront of forged aluminum racing piston technology and is now one of the last independently operated piston companies in the industry!  We are a globally trusted brand as our pistons are know for durability and longevity!  Along with a complete line of custom and off the shelf forgings, we also offer piston rings, wrist pins, pin buttons, support rails and over 10 piston coating options!