GALOT Motorsports Claims Its Second PDRA Pro Boost Title.  Kevin Rivenbark Won Six Events en route to Championship
PITTSBORO, N.C. (November 8, 2016): It was a once-in-a-career type of season for GALOT Motorsports' Pro Boost teams. Between drivers Kevin Rivenbark and John Strickland each of the nine national event titles to be had this season went home to GALOT Motorsports. The drivers traded trips to the winner's circle with Kevin taking the first and last three, while Strickland's car mastered the hot weather tune ups, taking home wins during the summer months. Domination to that extent by a single team is almost unheard of in drag racing. Rivenbark, who was runner up in points the first two season of Pro Boost, credits the team's incredible success to R&D on their lockup transmissions. The hard work was not wasted and produced nine wins and the top two finishers in points.
"It feels wonderful," Rivenbark said of clinching the championship. "After the last two years of being number two, finally being number one kind of feels unreal. It slipped through my fingers last year. To do it this way this year, winning six of them, really is just unbelievable. I can't fathom it sometimes."
Rivenbark began the year by winning two events  in the same weekend when the season opener eliminations were completed at the Spring Nationals at Rockingham Dragway. He did so in fine fashion, resetting the Pro Boost National ET Record at each event. He led the points from that point and never looked back.
Strickland performed well right alongside Rivenbark throughout the season, actually surpassing the World Champion through the hot weather months. By the time Dragstock XIII rolled around at GALOT Motorsports' home event on the tour, Rivenbark had the hot weather bugs worked out of his setup and once again resumed his winning ways.
Rivenbark beat his teammate in the semi-finals of the Sunshine State Shootout to seal the deal for his first world championship. The eliminations of that event were run in conjunction with the PDRA World Finals at Virginia Motorsports Park. Rivenbark capped off his championship in much the same manner he began the season. He went on to win both races that weekend and reset the ET record at each event once again. The record now stands at 3.711.
Save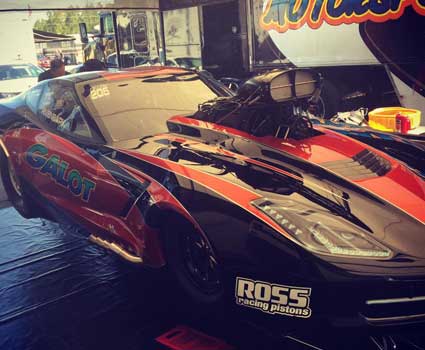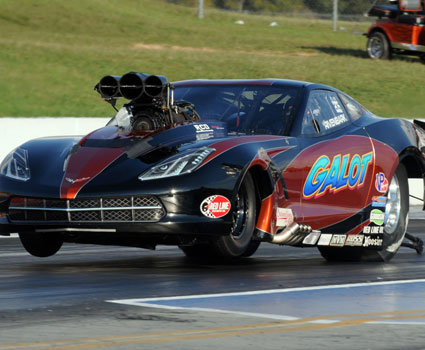 "The very first race at Tulsa, probably about the third run we knew we had something," Rivenbark added. "We'd been working on lockups for a couple of years already. End of last year we got it working, found the magic combination for it. It just took [our competitors] all year to catch up. Some people went with the EFI and it just didn't see the gains compared to what the lock up converter did.
"I think Mr. Wells is ecstatic. [Winning every event] is one thing he wanted to accomplish that nobody's ever done. Jason Harris won almost every one the first year of the PDRA. For a team to win every race of the season, it'd be hard to duplicate, for anybody, even ourselves. It was something we were glad to do. It's not great for the class for one team to win all the time, but I think everybody's pretty much caught up with us, or they're at least real close. I think next year it'll be back equal and it'll be very tough to win one."
One of Rivenbark's sons is already behind the wheel and quickly following in his footsteps. In just his first full season Coolidge Rivenbark finished fifth in MegaCorp Top Junior Dragster national points standings. Like Rivenbark, Strickland, and Todd Tutterow who ran some in both Pro Extreme and Pro Boost this season, Coolidge is sponsored by GALOT Motorsports, as well as MegaCorp Logistics.
"I always thank Mr. and Mrs. Wells for giving us the opportunity to do this at the level we do it. I also thank our associate sponsors Red Line Oil, Neal Chance Converters, Ross Pistons, Rite Care, VP Fuels, Ty Drive, Trend Performance, House of Payne, Bohr Racing Products and RCD.
"Of course, without Todd, Jeff Orr, Brad Schmidt, Ty Tutterow, this wouldn't be possible. They had to work a lot of hours, especially when we were changing back and forth between PDRA and NHRA. Their hard work and dedication is what makes it happen. I just ride A to B. Without them I couldn't do it."
Although his PDRA season has wrapped up and his officially the 2016 GALOT Motorsports Pro Boost World Champion, Rivenbark isn't kicking back and taking it easy. Along with his ongoing duties at GALOT Motorsports, Rivenbark will still be behind the wheel for events at GALOT Motorsports Park this winter, where he expects his black and orange 2015 Corvette might even dip into the 3.60s.
Source: PDRA660
Save